Browse product sections by selecting category name above

Order online

Download PDF catalog


Product news - recently upgraded items: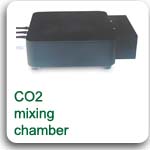 CO2 Mixing Chamber, $395
Designed to provide CO2 control inside small custom chambers and micro-incubators. The mixing chamber dimensions are 100x100x32mm, which are small enough to fit on a microscope stage. The chamber has x4 ports to connect multiple micro-incubators and one input from CO2 controller. After mixing to the required concentration, the gas mixture can be pumped into the micro-incubator using an optional pump or the miniature flow controller, that can deliver from micro-liters to 22ml/min of the gas flow.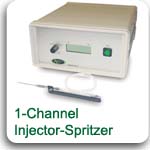 1-Channel Programmable Pressure Pico-Injector - Spritzer and aspirator, $995
For use with pipettes, thin tubing, and small volume delivery systems. Connects to an external pressure source up to 100PSI for injection and to a vacuum source (100PSI max) for aspiration. Built-in programmable timers (100ms min). Manual push button. Includes a foot pedal control for easy operation.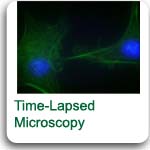 Miniature incubators - CO2, hypoxia (O2) and temperature controlled microscope stages
Extended variety of heated mini-incubators for long term time lapse imaging of live cell samples to fit on any microscope. Options for any size Petri dishes, slides, coverslips and custom fluidics devices are available. Improved CO2 and hypoxia controller. Upgraded easy to use high stability precision 2-channel temperature controller TC-1-100i with rs232 port (can be used with USB adapter).



Programmable dosing and flow control pumps
New computerized miniature peristalitic pumps and multi-channel automated pumps can be programmed as precision dosing units or as injectors with precise timing protocol (including continuous loops). The units can be also controlled using digital and analog signals, manual remote, or through a computer rs232 port.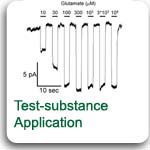 Programmable solution perfusion/injectors/spritzers with precision timers
Complete 8/16-channel systems based on a computerized valve controllers with optional built-in pressure pumps. Front touch display allows to program up to 16 step sequences (32 step if automatic "wash" is used), including continuous loops. This is an ideal instrument to generate automated dose-response curves or any other protocols that require automatic liquid handling. The systems can be also controlled using digital and analog signals, manual remote, or through a computer rs232 port.



Small cooling/heating stage to fit any mechanical or motorized microscope
New temperature controlled 128x86mm stage is the size of a standard multi-well plate and can be used to cool or heat samples up to 3x1in. Connects to upgraded BTC-1-100/BTC-2-100 1-channel or 2-channel temperature controller with rs232 interface. Can be also used with our high stability precision programmable temperature controller that can generate temperature complex cycles.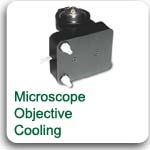 Objective cooling
We can also make an objective cooler to fit any microscope objective, according to drawings provided. The objective cooler/heater can be used with either 1-channel or 2-channel temperature controller.


Precision high stability pressure controller
Our new PC-R15/10 pressure controller has stability better than 0.5mmHg, which can be used to provide smooth liquid flow in sensitive microfluidics applications. In combination with PC-16 programmable 16-channel valve controller with precision timers, the customers are now able to build flexible automated liquid delivery and perfusion setups with precise flow control. Both pressure and valves controllers, including programmable spritzers have rs232 port for computer control.

Custom design and manufacturing
We can also produce custom computerized and mechanical items to meet your needs and requirements.